A1 – Importance of Information Sources

The respondents ranked the Library's collections as the most important source of teaching and research information (9.19 out of 10), followed by free online materials (8.13 out of 10).

The importance rating of Library's collections is overwhelmingly on the high side.
A2 – Ways to Obtain Items not Available from the Library
When a scholarly monograph or journal article is not immediately accessible through the Library's physical or digital collections, the most often option that our respondents take is searching for a free version online, followed by requesting interlibrary loan.

A3 – Use of Pre-published Versions
About the use of alternative versions of scholarly work (e.g. pre-print or other versions that lack copy editing, layout and formatting of the published version), our respondents tend to accept reading them more than citing them.
A4 – Habits and Feelings on Access Issues
Respondents rate how well their point of view match four statements about accessing information, using a scale of 1 (Not at all well) to 10 (Extremely well).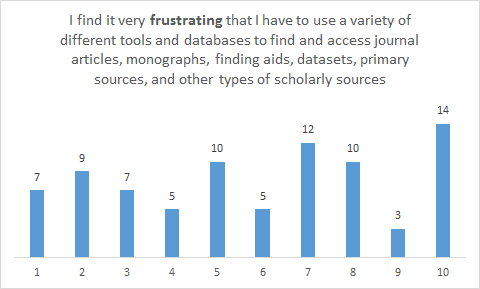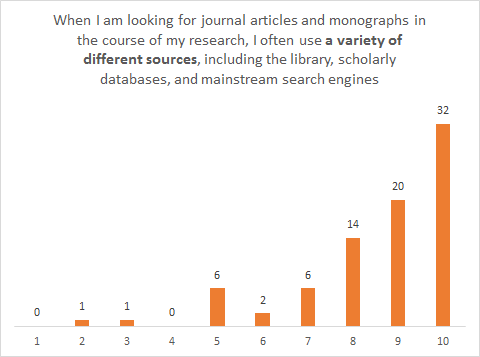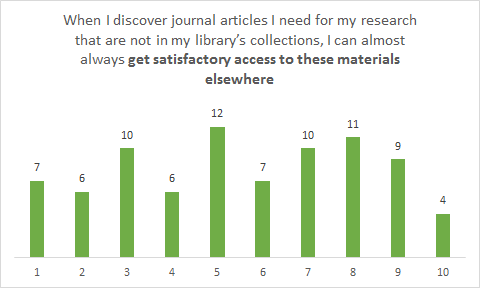 Go Back to page

Top
last modified 21 June 2018