Service
Interlibrary loan (ILL) helps to obtain research materials you need but are not owned by the Library, including books, journal articles, book chapters, theses etc.
Eligible Users
All HKUST faculty, staff and students.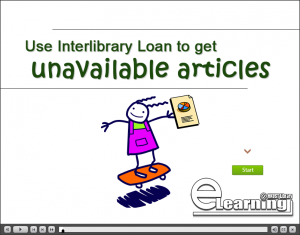 Requests
Place requests using the HKUST ILLiad system. First-time users need to do a simple registration and choose their preferred delivery methods.
Delivery of Materials
Users will receive an email notice when the requested material is available. The notice contains instructions on how to access or collect the material. Articles are mostly in PDF format, which are accessible electronically via user's HKUST ILLiad account for viewing and downloading.
Book Loans and Renewals
There will be overdue fines for books returned after the due date. All loans are subject to recall by the lending library. ILL books should be returned to the HKUST Library.
Renewals can be requested through HKUST ILLiad one day before the due date. ILL staff will inform you by email whether the lending library agrees to extend the loan period or not.
Quotas
Eligible users are entitled to a quota of subsidized requests each academic year:
Faculty – 200
Postgraduates & Staff – 150
Clerical staff & Undergraduates – 50
Fees and Payment Methods
Majority of the books and copies supplied are without a user fee. Flat fees apply to over-quota requests, and for materials obtained from overseas or purchased from publishers:
Over-quota article and loan – HK$20
Overseas article – HK$30
Overseas loan (per volume) – HK$120
Students and staff must pay by cash or check. Faculty members can charge to department's account or a grant.
Terms of Use
All photocopy requests must comply with the HKUST Library's Statement on Copyright. Patrons need to follow the restrictions imposed by the lender.
Lending to Other Libraries
For libraries interested in borrowing our materials, please visit the Interlibrary Lending page.
Contact Us
| | |
| --- | --- |
| ILL office: | G/F, Library [map] |
| Phone / email: | 2358-6766 | lbill@ust.hk |
| Open hours: | 9am – 5pm Monday to Friday (except holidays) |
Go Back to page

Top
last modified 17 March 2023