In 2017, HKUST Library decided to study trends in our users' reading and borrowing behavior. We found the following:
1. Uptake of e-books over print books (loans per visit decline)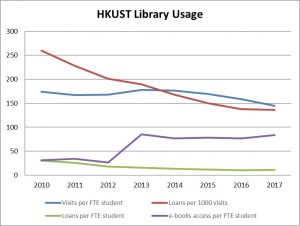 2. Rise in e-book spending & decrease in print book spending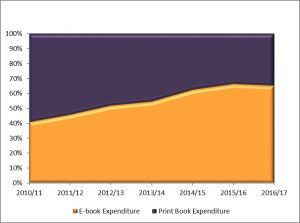 3. E-book use doubled; while print book use dropped 60%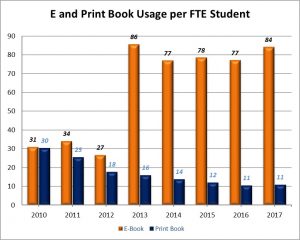 4. HKUST's e-book use was 3rd among JULAC Libraries in 2015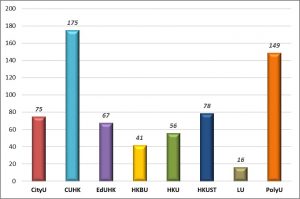 5. HKUST's print book use was 2nd compared with major USA SciTech universities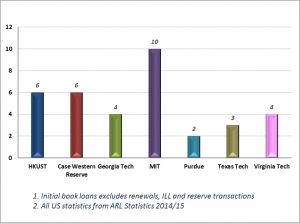 Overall conclusion of this study:
Without doubt, HKUST students are moving from print books to e-books.
Leveraging technology changes, the Library has played an important role in facilitating such format shift by introducing new acquisition methods and budget re-allocation – more details in the 2018 September Library Newsletter
---
In September 2017, in conjunction with the above investigation,  the Library also conducted the Academic Reading Format International Study (ARFIS), an international project, designed to investigate university students' attitudes and behaviors in regards to academic reading. So far, 32 different countries and territories have participated.
All UGs and PGs were invited to participate, 1,136 students responded (7.67% of enrolled students).
To summarize the HKUST ARFIS findings:
Overall print preference for course readings

Ease of highlighting, annotating
Ability to focus, and easier on the eyes

Students like both formats & will go to the trouble to format shift to have both

If course readings are electronic, around 60% like to print them out
If course readings are in print,  around 47% like to make digital copies

Some acceptance of electronic readings, especially for readings under 7 pages

Greater convenience
Perceived environmental friendliness
Themes in comments:
Course readings not just refer to textbooks; but also notes from lecturers; pdfs made available on the course websites, etc.
Printing out assigned readings is viewed as costly
Sustainability – printed copies seen as less environmentally friendly
Making annotations is very important & easier for students with print format
Reading e-copies can result in eye strain
Some more detail in September 2018 Library Newsletter.
Go Back to page

Top
last modified 23 October 2018