Mapping East Asia in Context Symposium
The symposium will bring together scholars from across the globe, to reflect on the state of the field with maps of East Asia produced between 1300 to 1800 drawn by Chinese, Korean and European mapmakers, focusing on the circulation of cartographic knowledge both within East Asia and from East Asia to Europe.
For enquiry, please contact University Archives & Special Collections at lbarsc@ust.hk.
---
Acknowledgement
The symposium is co-organized with École française d'Extrême-Orient (EFEO), Institute of Chinese Studies, CUHK and Division of Humanities, HKUST, and is funded by Dr. Ko Pui-shuen under the Western Maps of China Project.
---
The Backgrounds of the Chinese Maps: Their Reading and Understanding
Public Lecture Series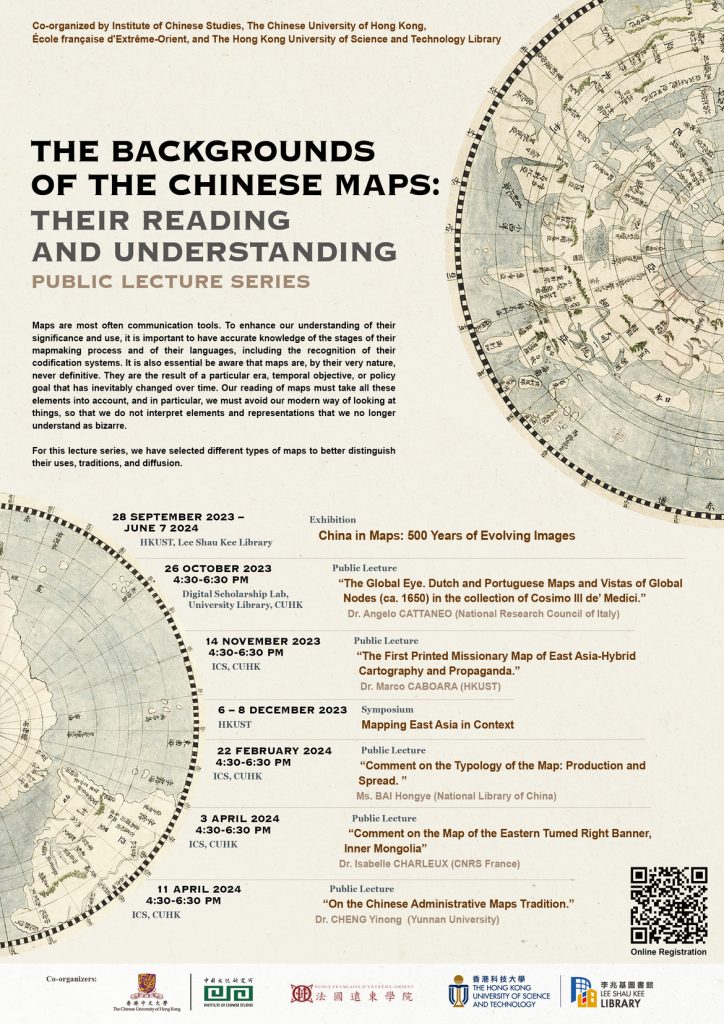 Go Back to page

Top
last modified 17 November 2023