About the Program
---
Title: Connecting the Dots: Reshaping the Library to Enhance Research Output
Date: 21 April 2017, Friday
Venue: LG4 Multi-Function Room, Lee Shau Kee Library, The Hong Kong University of Science and Technology
Schedule
---
0900 – 0930
Registration
0930 – 0945
Opening Speech

Diana Chan, University Librarian, The Hong Kong University of Science and Technology
Mindy Lee, Regional Director, Asia Pacific, Research Solutions Sales (Books), Elsevier

0945 – 1015
Connecting the Dots: Reshaping the Library to Enhance Research Output

Bryan Davies, Director, Product Management, Elsevier

1015 – 1045
Elsevier Research Reference: Books and Journal Content in the Research Workflow

Peter Linsley, Acquisition Editor, Research Reference Content, Elsevier

1045 – 1100
Coffee Break
1100 – 1130
eBooks Usage at HKUST: Observations from Big and Small Deals

Catherine Kwok, Collection Development Manager, The Hong Kong University of Science and Technology Library

1130 – 1215
Panel Discussion
Content: Ensuring Relevancy and Quality

Victoria Caplan, The Hong Kong University of Science and Technology
Gayle Chan, The University of Hong Kong
Katie Lai, Hong Kong Baptist University
Monica Young, The Chinese University of Hong Kong
Bryan Davies, Elsevier
1215 – 1230
Closing Speech

Leo Ying, Director, Core Business, China, Elsevier

1230 Onwards
Lunch
The Speakers
---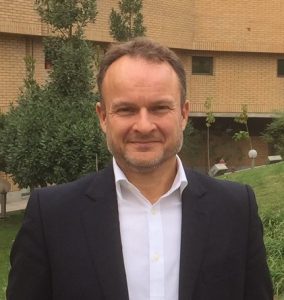 Bryan Davies
Director of Product Management, Elsevier
Bryan Davies is responsible for product development and management for online book products for Elsevier's Science and Technology Book division. Bryan is based in Oxford, UK, and has been with Elsevier for sixteen years and led Elsevier's first big project to digitize and make Elsevier's books available online; a program that has been highly successful and has allowed Elsevier to offer almost all of its book content online via Science Direct and 3rd Party Platforms. He leads a highly experienced and innovative product team based in the USA and UK who work closely with customers and colleagues globally who are focusing on improving user experience through artificial intelligence (AI) and natural language processing (NLP). Bryan has a BEng (Hons) in Systems Engineering which he earned whilst serving as an Engineering Officer in the Royal Navy and is also studying for a BA (Hons) in Politics, Philosophy and Economics with the Open University. Bryan is married with two boys; one a recently qualified medical doctor and the other studying a degree course in the UK.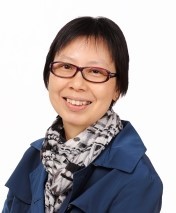 Catherine Kwok
Collection Development and Services Managers, The Hong Kong University of Science and Technology Library
Catherine Kwok is the Collection Development and Services Manager at the Hong Kong University of Science and Technology Library. She works closely with publishers, subject librarians, and departmental library co-ordinators on the strategic expansion of collection resources, and is an active member of Consortiall, JULAC central committee for the purchase of scholarly content. Catherine holds a MLIS degree from McGill University, and was a reference librarian at HKUST before taking up her present position in 2010.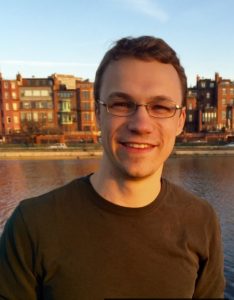 Peter Linsley
Acquisition Editor, Research Reference Content, Elsevier
Peter Linsley has worked in the publishing industry for several years, acquiring and developing book projects across a range of subject areas including filmmaking, audio engineering, and now genetics, genomics, and precision medicine at Elsevier. He is enthusiastic to be working with brilliant editor and author teams, sharing their work with wider audiences, and providing researchers and clinicians with the tools they need to make a lasting impact in their fields. Peter resides in Boston, Massachusetts and has also spent time living and studying in China.
Go Back to page

Top
last modified 19 December 2022