1. Run the driver installer
Double click on the installer file to start the installation.

2.1. Installation – Drivers list
This driver will install the following printer drivers to your Mac.
Click "Continue" to confirm.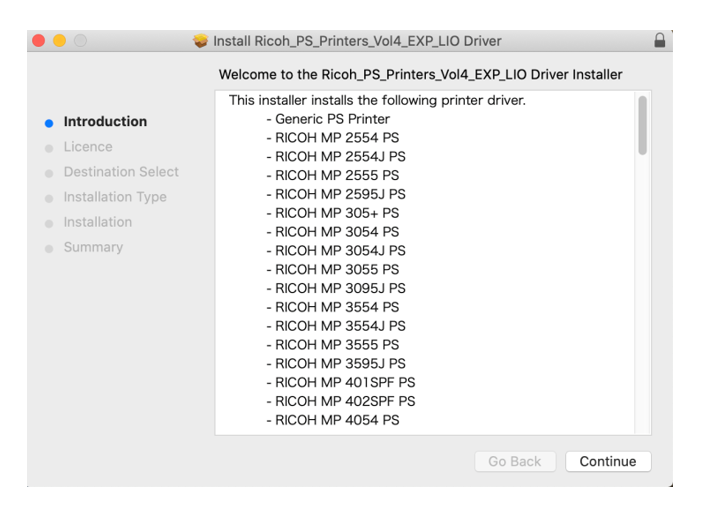 2.2. Installation – Agreement
You can click "Read License" to read the license terms.
Or click "Agree" to confirm the license terms.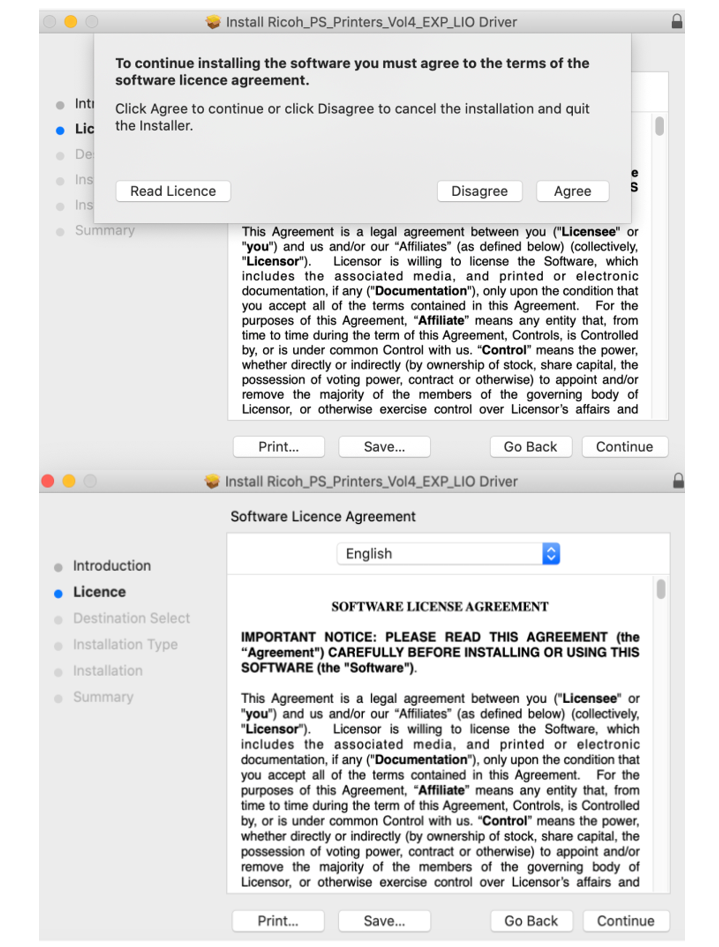 2.3. Installation – Install Location
Click "Change Install Location" to change the installation destination.
Click "Install", and type a valid administrator credentials.
Click "Install Software" to start the installation.

2.4. Installation – Completed
The installation was successful.
Click "Close" end the installation.

3.1. Printer Setup – Open System Preferences
1. Open "System Preferences" from your Mac
2. Go to "Printers & Scanners"
3. Click on the "+" sign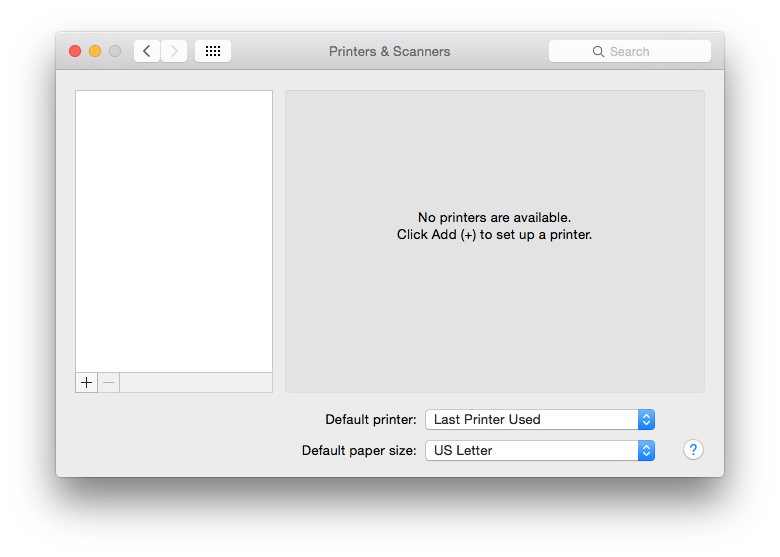 3.2. Printer Setup – Add printers to your Mac
1. Select "IP" from the top menu
2. Fill in the printer(s) information.
3. Click "Select Software…" to change a printer driver.
| | | |
| --- | --- | --- |
| Location | Address | Model |
| 1/F Printer A | lbcopier8.ust.hk | MP C7502 |
| G/F Printer A | lbcopier1.ust.hk | MP C8003 |
| G/F Printer B | lbcopier5.ust.hk | MP C8003 |
| G/F Printer C | lbcopier4.ust.hk | MP C8003 |
| G/F Printer D | lbcopier6.ust.hk | MP C8003 |
| LG1 Printer A | lbcopier3.ust.hk | MP C8003 |
| LG1 Printer B | lbcopier2.ust.hk | MP C8003 |
| LG1 Printer C | lbcopier7.ust.hk | MP C7502 |
| LG3 Printer A | lbcopier9.ust.hk | IM C8000 |
| LG4 Printer A | lbcopier10.ust.hk | IM C8000 |
3.3. Printer Setup – Select printer driver
Type the driver name from the search field

3.4. Printer Setup – Completed
Click "OK" and complete the procedures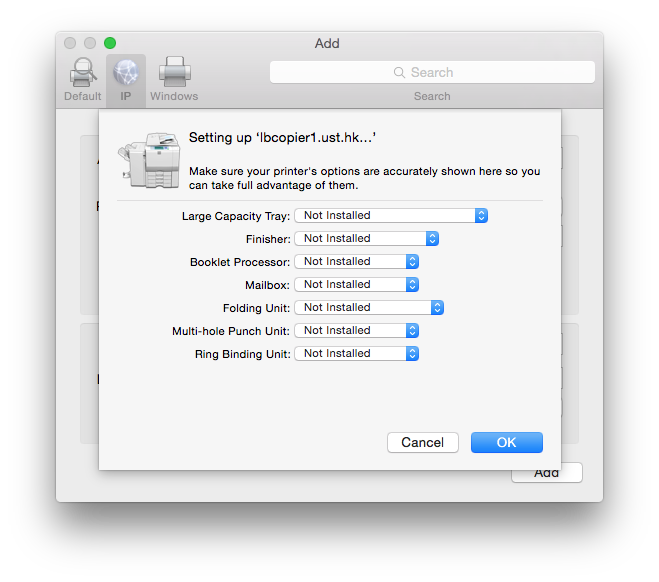 4.1. Send your print job – Open the application
Click "Print" from the application
Select a proper printer, and click on "Show Details"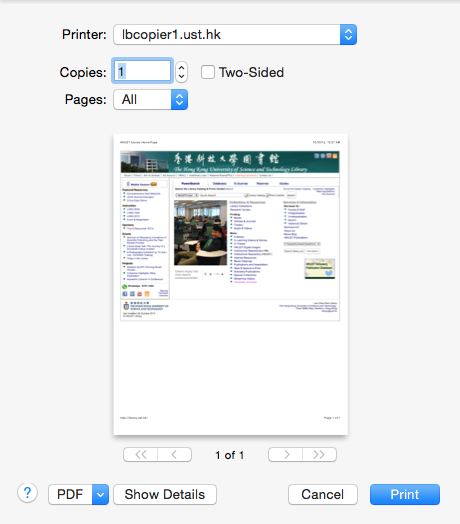 4.2. Send your print job – Change the Job Type
This example using "Safari", so you will see "Safari" as the first option
Choose "Job Log" from the pull down menu
Change the "Job Type" from "Normal Print" to "Locked Print"

4.3. Send your print job – Open
Type in a "User ID" and "Password" for your print job

Go Back to page

Top
last modified 02 November 2023