18 books were found published Nov 2020 – Aug 2021 by HKUST professors and researchers via the SPD-Institutional Repository: 8 in science and technology; 10 in humanities and social sciences.
This post first introduces the eight S&E books. H&SS books will be covered by another post. For books with multiple authors or editors, the name of the HKUST member is flagged by an asterisk and linked to the scholar profile in SPD for current faculty.
Biological Wastewater Treatment: Principles, Modelling and Design
Edited by *Chen Guanghao, Mark C. M. van Loosdrecht, Mark George A. Ekama, Damir Brdjanovic
See availability in Library
Cleaning dirty water has become more complex and urgent now than 12 years ago when the first edition was published. This new edition aims to help the young water professionals engage with the scientific and bioprocess engineering principles of wastewater treatment science and technology with deeper insight.
---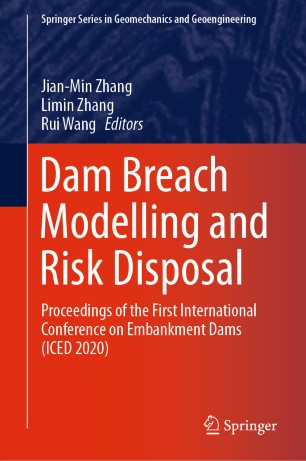 Dam Breach Modelling and Risk Disposal: Proceedings of the First International Conference on Embankment Dams
Edited by Zhang Jian-min, *Zhang Limin, Wang Rui
See availability in Library
This proceedings book gathers contributions presented at the First International Conference on Embankment Dams (ICED). The papers reported on recent dam breaching cases, their social impact, associated risk management strategies, long-term disposal methods for failed dams, and suggested scientific topics for further research.
---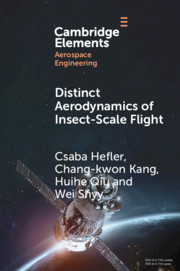 Distinct Aerodynamics of Insect-Scale Flight
By Csaba Hefler, Kang Chang-kwon, *Qiu Huihe, *Shyy Wei
See availability in Library
This Cambridge Element is a concise and peer-reviewed guide addressing the aerodynamics, aeroelasticity, geometry, stability and dynamics of flexible flapping wings in the insect flight regime.
---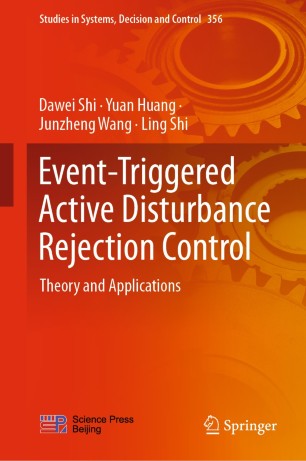 Event-Triggered Active Disturbance Rejection Control: Theory and Applications
By Shi Dawei, Huang Yuan, Wang Junzheng, *Shi Ling
See availability in Library
This title covers recent developments on event-triggered active disturbance rejection control, and it includes extensive engineering application examples with numerous illustrations to help readers understand and master the new concepts and techniques.
---
Phytocosmetics and Cosmetic Science
Edited by Nattaya Lourith, *Tsim Karl Wah Keung
See availability in Library
This concise guide to cosmetic active ingredients derived from plant sources will bring scientists, researchers in cosmetic science, and dermatology practitioners up to speed with the basic science and its applications in manufacturing and dermatological practice.
---
Small Summaries for Big Data
By Graham Cormode, *Yi Ke
See availability in Library
This comprehensive introduction to data summarization, showcases the algorithms, their behavior, and the mathematical underpinnings of their operation. The authors offer detailed descriptions of and pseudocode for key algorithms that have been incorporated in systems from companies such as Google, Apple, Microsoft, Netflix and Twitter.
---
A Unified Computational Fluid Dynamics Framework from Rarefied to Continuum Regimes
By *Xu Kun
See availability in Library
This Cambridge Element presents a unified computational fluid dynamics framework from rarefied to continuum regimes. The framework is based on the direct modelling of flow physics in a discretized space.
---
軟物質的功能智能特性及其應用 (Functional and Intelligent Characteristics of Soft Matter and Its Applications)
*温维佳; 巫金波編著
See availability in Library
該書系統地介紹了軟物質功能智能材料的基本原理和物理、化學、力學特性,以接收響應響應和應用範圍的不同將軟物質功能材料分解為電響應軟物質材料、磁響應軟物質材料、光響應軟物質材料、溫度響應軟物質材料、化學反應軟物質材料、柔性功能軟物質材料等六類,側重介紹這些功能智能軟物質材料的響應規律和機理、合成製備、成分、結構、性質、表徵、測量及應用。
---
Contact us for any questions: lbrs@ust.hk.
Hits: 5948
Go Back to page

Top
published September 23, 2021