Fifteen books were found published in 2019 by HKUST professors and researchers via the SPD – Institutional Repository: 8 in science and technology; 7 in humanities and social sciences.
This post first introduces the 8 S&E books. H&SS books will be covered by another post. For books with multiple authors or editors, the name of the HKUST member is flagged by an asterisk and linked to the scholar profile in SPD for current faculty.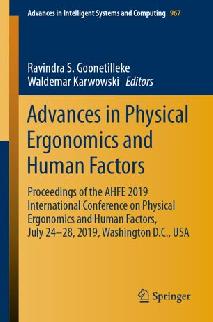 Advances in Physical Ergonomics and Human Factors: Proceedings of the AHFE 2019 International Conference on Physical Ergonomics and Human Factors
Edited by *Ravindra S. Goonetilleke, Waldemar Karwowski
See availability in Library
The proceedings reports on the state of the art in physical ergonomics and addresses the design of products, processes, services, and work systems to ensure they are productive, safe, and enjoyable for people to use.
---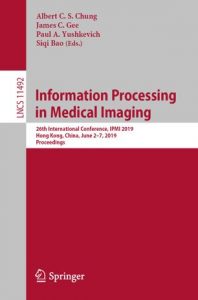 Information Processing in Medical Imaging: 26th International Conference, IPMI 2019, Proceedings
Edited by *Albert C. S. Chung, James C. Gee, Paul A. Yushkevich, Siqi Bao
See availability in Library
The 69 full papers presented in this volume were carefully reviewed and selected from 229 submissions. They were organized in topical sections on deep learning and segmentation; classification and inference; reconstruction; disease modeling; shape, registration; learning motion; functional imaging; and white matter imaging.
---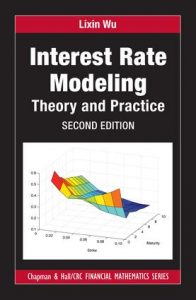 Interest Rate Modeling Theory and Practice, Second Edition
By Lixin Wu
See availability in Library
Containing many results that are new, or which exist only in recent research articles, Interest Rate Modeling: Theory and Practice, 2nd Edition portrays the theory of interest rate modeling as a three-dimensional object of finance, mathematics, and computation.
---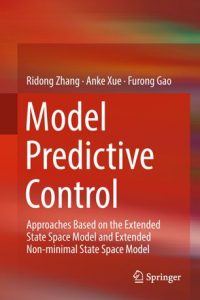 Model Predictive Control: Approaches Based on the Extended State Space Model and Extended Non-minimal State Space Model
By Ridong Zhang, Anke Xue, *Furong Gao
See availability in Library
This monograph introduces the authors' work on model predictive control system design using extended state space and extended non-minimal state space approaches. It systematically describes model predictive control design for chemical processes, including the basic control algorithms, the extension to predictive functional control, constrained control, closed-loop system analysis, model predictive control optimization-based PID control, genetic algorithm optimization-based model predictive control, and industrial applications.
---
Plant-Soil Slope Interaction
By *Charles Wang Wai Ng, *Anthony K. Leung, *Junjun Ni
See availability in Library
This inter-disciplinary book provides the latest advanced knowledge of plant effects on vegetated soil properties such as water retention capability, water permeability function, shear strength, slope hydrology, movements and failure mechanisms, and applies this knowledge to the solution of slope stability problems.
---
Quantum Information Meets Quantum Matter: From Quantum Entanglement to Topological Phases of Many-Body Systems
By *Bei Zeng, Xie Chen, Duan-Lu Zhou, Xiao-Gang Wen
See availability in Library
This book approaches condensed matter physics from the perspective of quantum information science, focusing on systems with strong interaction and unconventional order for which the usual condensed matter methods like the Landau paradigm or the free fermion framework break down.
---
Revenue Management and Pricing Analytics
By *Guillermo Gallego, Huseyin Topaloglu
See availability in Library
This book contains 11 chapters under three topics: Traditional Revenue Management, Revenue Management Under Customer Choice, and Pricing Analytics. It provides basic information as well as a comprehensive treatment of choice models.
---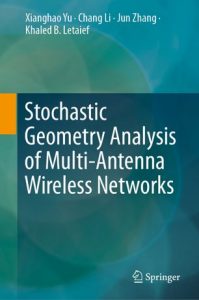 Stochastic Geometry Analysis of Multi-Antenna Wireless Networks
By *Xianghao Yu, *Chang Li, Jun Zhang, *Khaled B. Letaief
See availability in Library
This book presents a unified framework for the tractable analysis of large-scale, multi-antenna wireless networks using stochastic geometry. This mathematical analysis is essential for assessing and understanding the performance of complicated multi-antenna networks, which are one of the foundations of 5G and beyond networks to meet the ever-increasing demands for network capacity.
---
Contact us for any questions: lbrs@ust.hk.
Hits: 4018
Go Back to page

Top
published March 10, 2020