Different people and groups in the research community are working on making data management plan (DMP) machine-actionable.
The Library is piloting the DMP Online Tool for HKUST researchers to experience how to plan for data management at the beginning stage of their research, in order to make the final datasets better organized, reusable and sharable.
Static DMP vs Machine-actionable DMP
At present, DMPs created using various tools are static documents mostly in free text, which means they are not machine-actionable and cannot be easily exchanged across research tools and systems. Different people and groups in the research community are aware of these limitations and working towards making parts of the DMP automated. Through a common data model, data in DMPs can be shared to different stakeholders involved in the research process, such as funders, data repository managers and IT support units.
Some parts of a DMP can be easily automated, e.g., basic project details such as project title, personal names, create/update dates, etc. On the other hand, contents that are mostly in free text will be difficult to turn into machine-actionable.
maDMP Common Standard
The Research Data Alliance (RDA) has been playing an important role in the development of maDMP. The following is the RDA-Common-Standard diagram.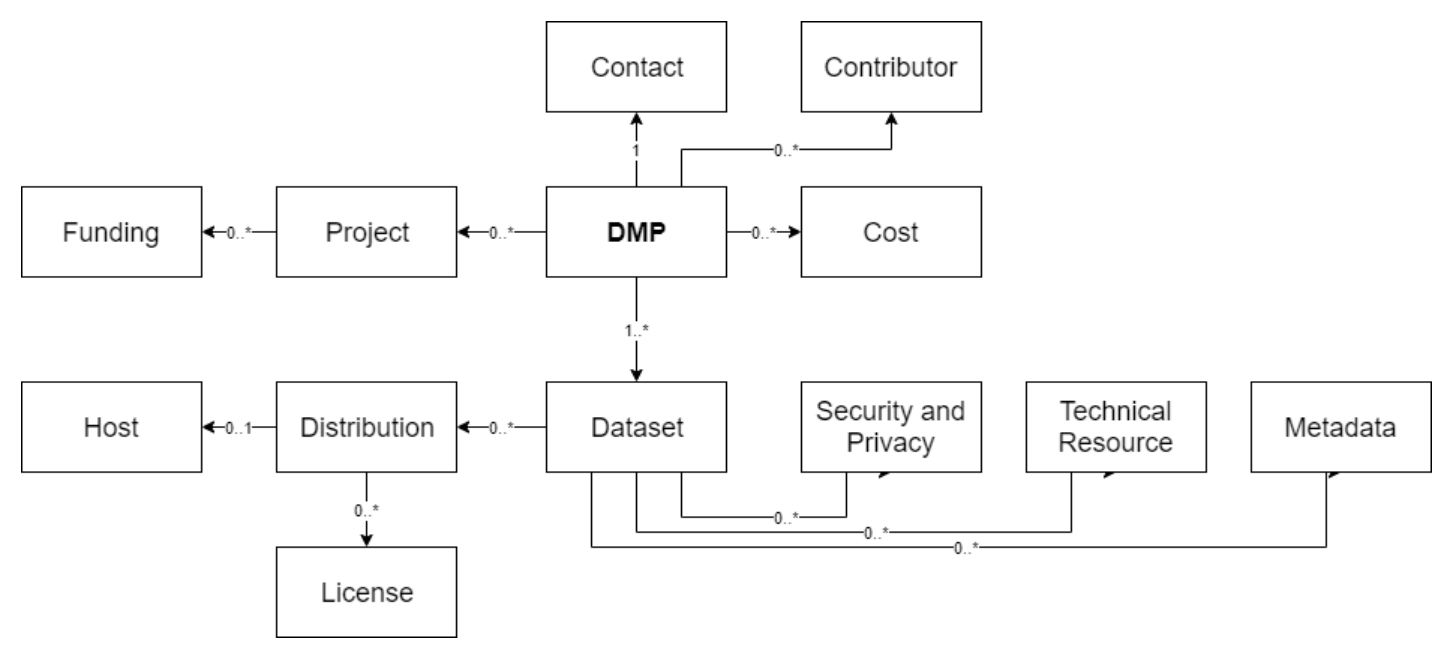 https://github.com/RDA-DMP-Common/RDA-DMP-Common-Standard/blob/master/docs/diagrams/maDMP-diagram.png
Visit RDA DMP Common Standard for machine-actionable Data Management Plans for more detailed description and examples for each of the components.
Data management plan is an important part of the entire research progress, making it interoperable with other systems is definitively going to enhance its usefulness.
— By Poon Sau Ping, Research Support Services, Library
Hits: 4038
Go Back to page

Top
published May 26, 2020