Academic publishing has long been a low investment high profit business. How can academic publishers maintain such a successful business model?
Low investment because researchers supply their articles to publishers without a fee, and scientists who do the peer review receive no monetary reward. High profit because publishers do not need to pay for the research and get the copyright of the research outputs effortlessly, then sell them to academic libraries at a high price and the subscription fees are usually increased annually.
The profit is high, but how high? In 2018, Wiley had a revenue of USD1,796 million and a net income of USD192.2 million. If a 10% profit margin does not look alarming, then take a look at Elsevier. Elsevier made a net profit of over £940 million with a profit margin of about 37% in 2018. How many companies can have such a high profit margin? Even Apple cannot match this, which had only about 22%.
RESEARCHERS CAN MAKE A CHANGE
To re-balance this unfair business model, researchers have a key role to play. Making their scholarly outputs openly accessible, researchers can remove the paywall in front of non-subscribers and raise the visibility of their works leading to increase in citation counts. To do so, researchers can choose to pay the article processing charge (APC) to the publisher or submit the article to an open access (OA) journal.
SEARCH FOR HIGH-IMPACT OA JOURNALS
For researchers who support open access or need to meet funders' open access requirement, yet have concerns about the prestige and impact of OA journals, the Incite Journal Citation Reports database can help. There is an Open Access filter for researchers to find out the impact factor of the OA journals in the database.
The function is under "Browse by Journal" in the front page. Below is an example of the impact factor of individual OA journals in the category "Biology." The Open Access checkbox is at the bottom.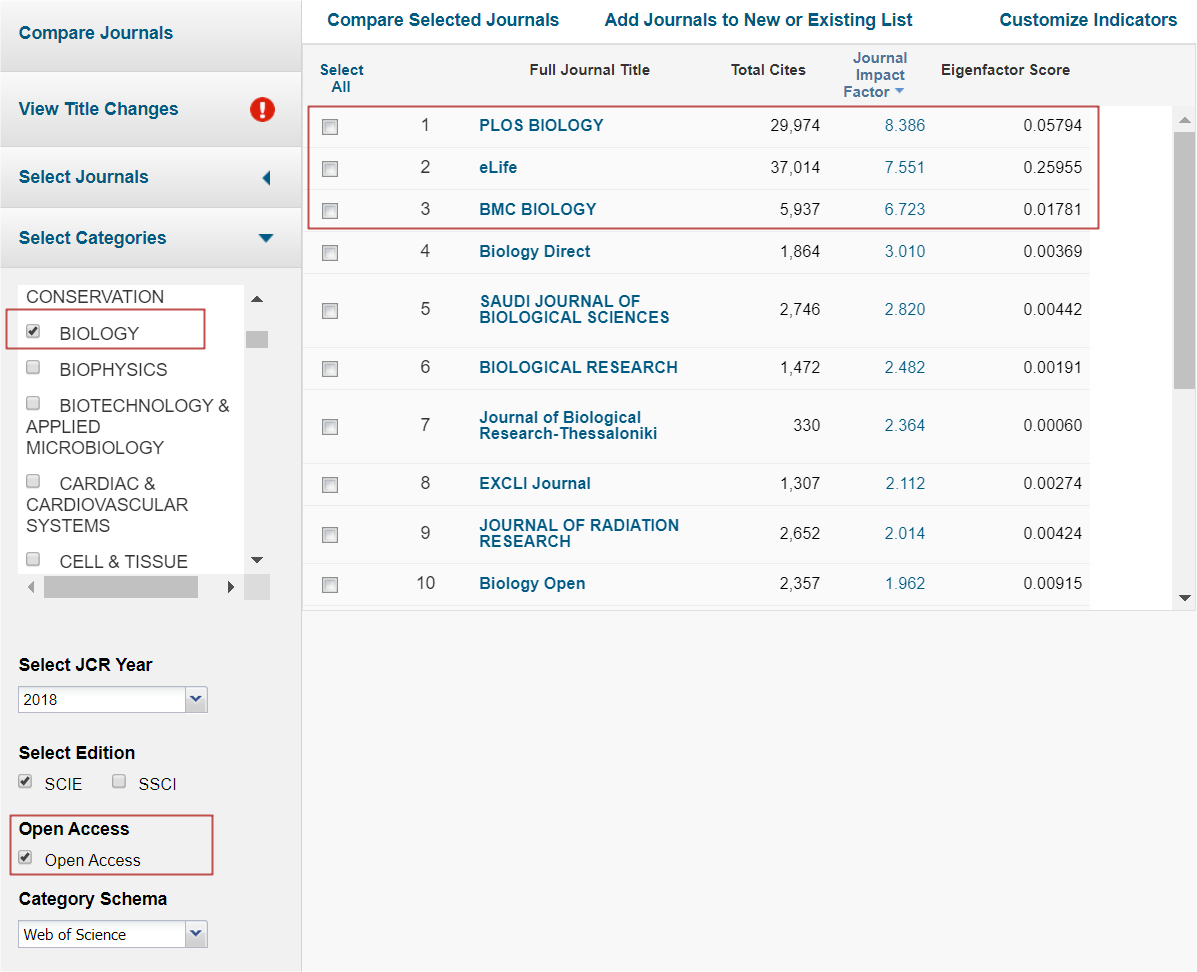 Uncheck the Open Access filter and search again to include all paid and OA journals in the same category, you will find that the 3rd to 5th titles are all OA journals.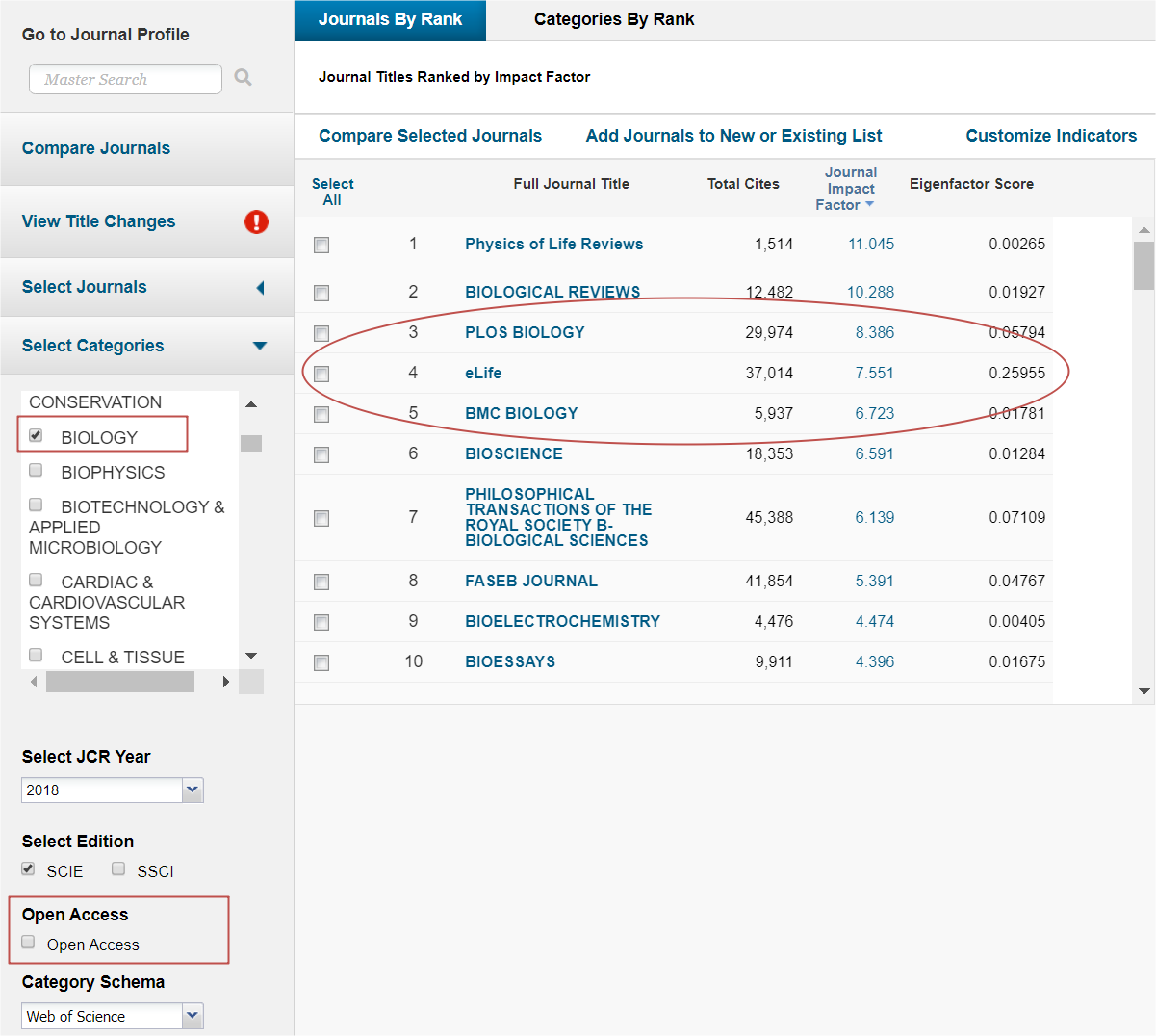 When more researchers share their works via OA journals, the market will no longer be dominated by a few publishers. This can bring about a paradigm shift towards a better academic publishing environment. Are you willing to participate?
RELATED READINGS
Elsevier records 2% lifts in revenue and profits.
https://www.thebookseller.com/news/elsevier-records-2-lifts-revenue-and-profits-960016
The Guardian view on academic publishing: disastrous capitalism Editorial
https://www.theguardian.com/commentisfree/2019/mar/04/the-guardian-view-on-academic-publishing-disastrous-capitalism
Why it's time to reform China's academic publishing databases
https://www.sixthtone.com/news/1003762/why-its-time-to-reform-chinas-academic-publishing-databases
— By Poon Sau Ping, Research Support Services, Library
Hits: 3216
Go Back to page

Top
published February 24, 2020
last modified March 11, 2022